Why this issue is significant
The Group aims to lever opportunities from an improved economic climate, to consolidate its central role in sustainability and social and environmental and responsibility as part of its global strategy. Considerable attention – in addition to profitability targets – is given to actions aimed at further consolidating capital strength and improving risk and liquidity profiles. The capital base remains high, while the risk profile remains relatively low. Being a solid bank with growing profitability means that Intesa Sanpaolo can make a positive contribution to the interests of shareholders and all stakeholders. With the 2014-2017 Business Plan, Intesa Sanpaolo is achieving important results that demonstrate its ability to live up to commitments made with markets, to keep its promise to protect staff jobs and support customers, even those experiencing potential problems, by activating internal processes and structures to avoid NPL situations.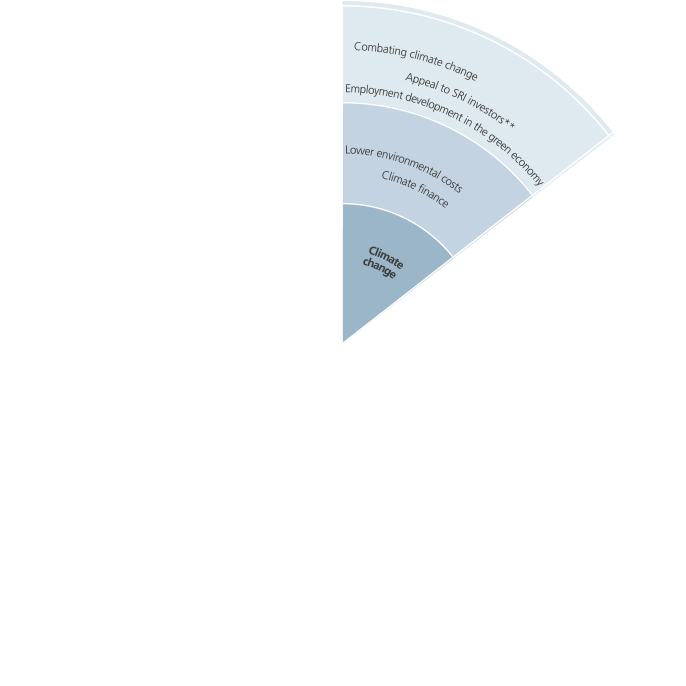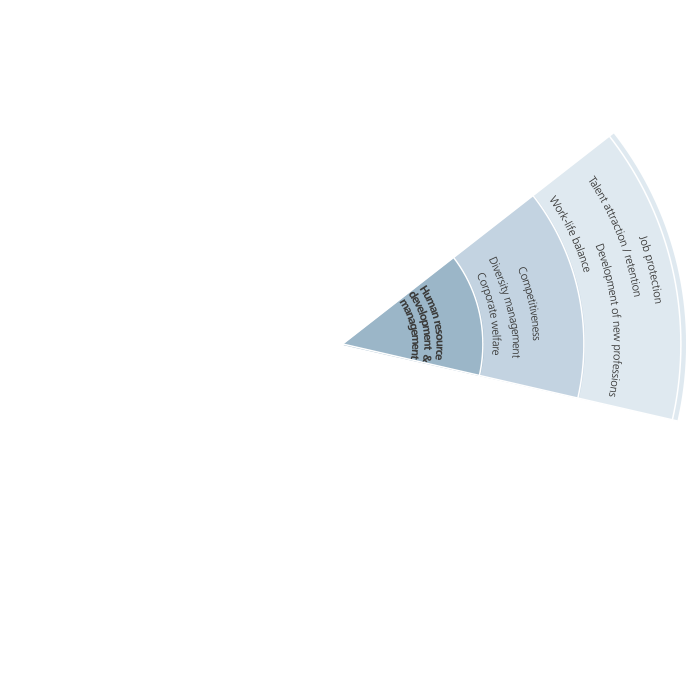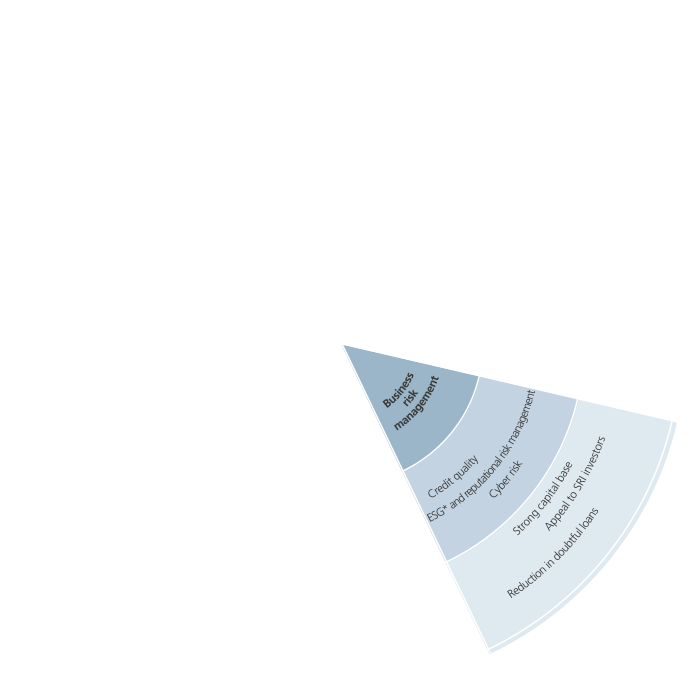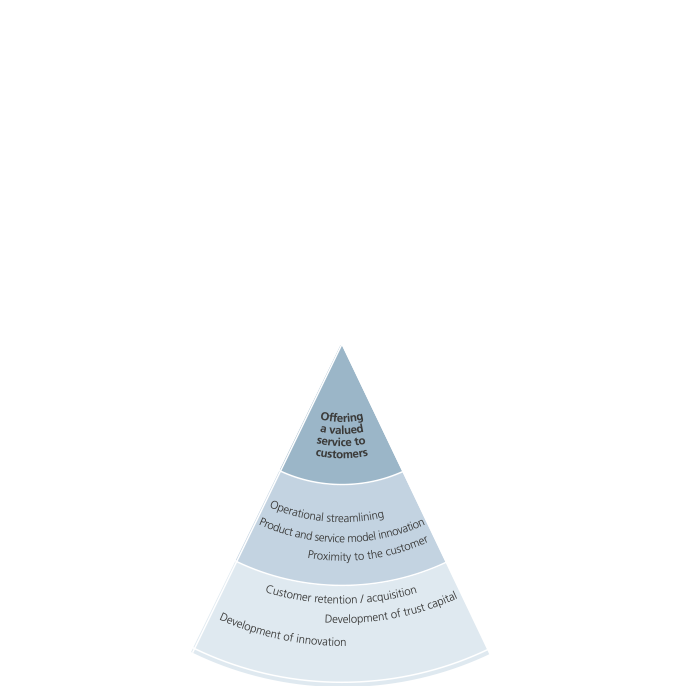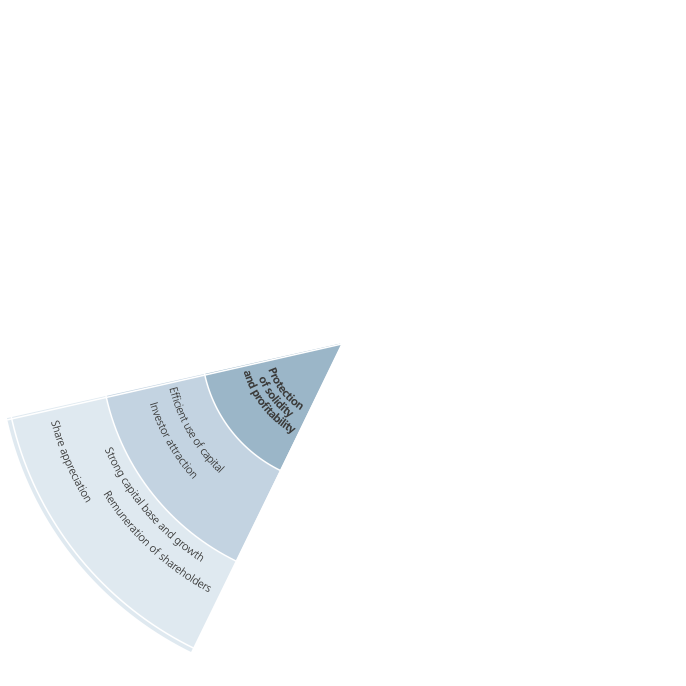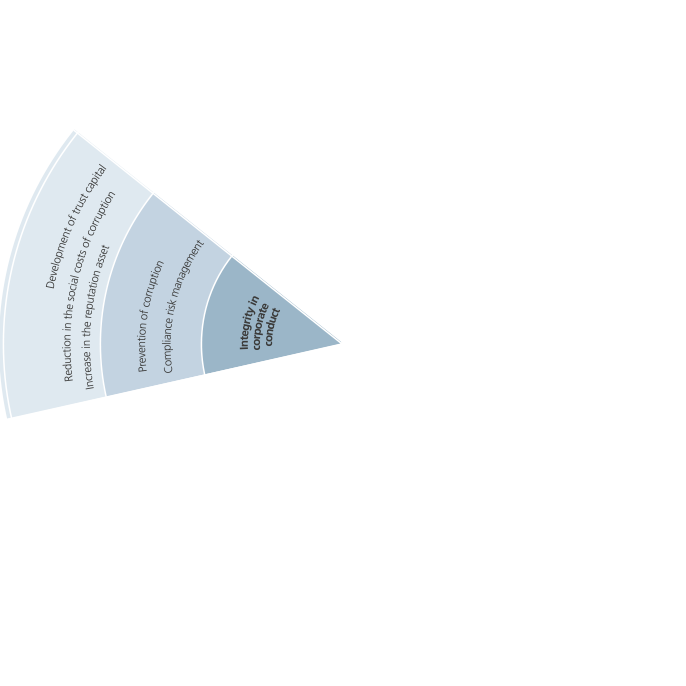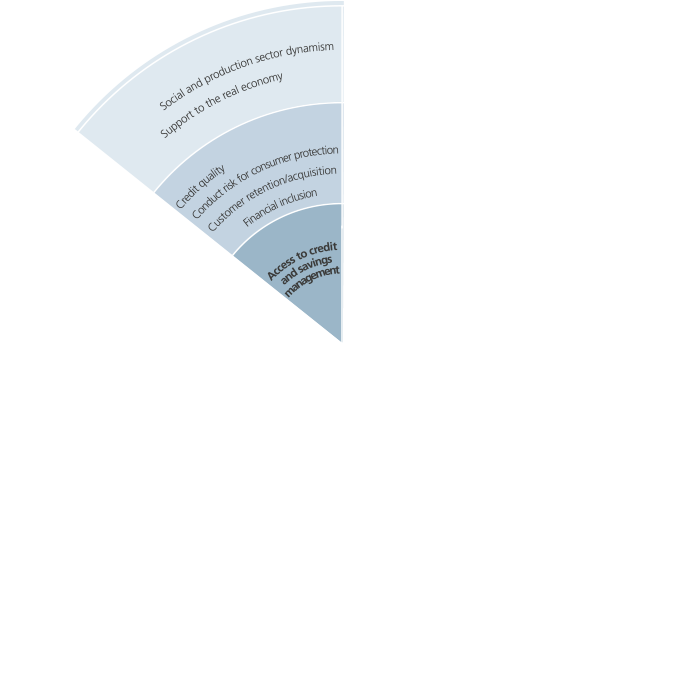 Departments/Functions in charge
All company departments are involved in implementing business solidity and profitability protection policies.
As part of its strategic supervisory functions, the Board of Directors defines and approves the business model, strategic guidelines and risk appetite, and strategic, industrial and financial plans of the company and Group, and any amendments.
Company policies take into consideration the analysis and economic debate concerning Italy's main structural problems and issues relating to the international economy important to the Group. The aim is to continue being a partner Bank for the country's real economy, with reciprocal benefits in the long term.
The Group's capital strength and profitability are ensured by a corporate governance model implemented through the Board of Directors, which has guidance and strategic supervisory functions; Management functions are mainly overseen by the Chief Executive Officer and CEO, while control functions are carried out by the Management Control Committee, appointed by the Shareholders' Meeting from Board members and comprising only independent directors.
Consolidated results at the end of 2016 report a considerable improvement in profitability compared to 2015, with net profit increasing to 3.1 billion euro, despite very prudent adjustments to receivables, that resulted in higher hedging of non-performing loans, and a consequent proposed 3 billion euro of cash dividends to distribute to shareholders, confirming a considerable capital strength, with levels well above legal requirements. Intesa Sanpaolo continued to boost growth in the real economy, providing 56 billion euro of new medium/long term household and business loans in 2016. In Italy, approximately 24,000 companies were brought back to performing loan positions in 2016 (over 52,000 in 2014).
Thanks to the Group's capital strength and profitability, over 46.4 million euro (43.7 million in Italy) monetary contributions were made to communities.
Performance indicators and objectives achieved
| Indicators | 2016 Results | 2017 Objectives |
| --- | --- | --- |
| Growth in revenues | 2%* | 4%** |
| Percentage of Net fee and commission income/Total revenues | 43%*** | 43% |
| Cost/Income | 51.2%*** | 46.1% |
| Cost of credit | 1.02% | 0.80% |
| CET1 – Fully Loaded | 12.9% | 12.2% |
| LCR and NSFR | >100% | >100% |
| Financial Leverage**** | 19.3% | 17% |
| Monetary contributions to the community ***** [m] | 46.4 | Support and cooperation with areas and communities where the Bank operates for the development of social and cultural projects |
* Calculated as the compound annual growth rate (CAGR) for the 2013-2016 period. According to the new formula of the reclassified income statement, introduced from the fourth quarter of 2016.
** Calculated as the compound annual growth rate (CAGR) for the 2013-2017 period.
*** According to the new formula of the reclassified income statement, introduced from the fourth quarter of 2016.
**** Total Tangible Assets/Total Tangible Equity, including Net Income, net of dividends paid or payable and excluding Goodwill and other intangible items.
***** Measurement according to the London Benchmarking Group model, which includes only cash contributions.