Why this issue is significant
The 2014-2017 Business Plan considers personnel empowerment and motivation as a fundamental driver for achieving the Group's strategic objectives. Through a new and more balanced internal cohesion, managers are required to create an environment that is motivating, facilitating, based on trust and encouraging individual engagement, enhancing diversity. Training plays a crucial role in supporting development, company reorganisation and improved customer service, including necessary expertise to assess the social and environmental impact of operations. Intesa Sanpaolo promotes engagement with employees and bases industrial relations on principles of fairness and respect for roles, with the aim of finding mutual solutions aimed at growth, competitiveness and sustainability. An important Business Plan objective is the reallocation of 4,500 members of staff in order to achieve strategic plans, without cutting jobs. This objective was further confirmed in agreements which led to the signing of a protocol for the Group's sustainable development in February 2017, which also defined new tools and solutions for a better work/life balance, combined with a socially responsible approach to developing business strategies and people empowerment.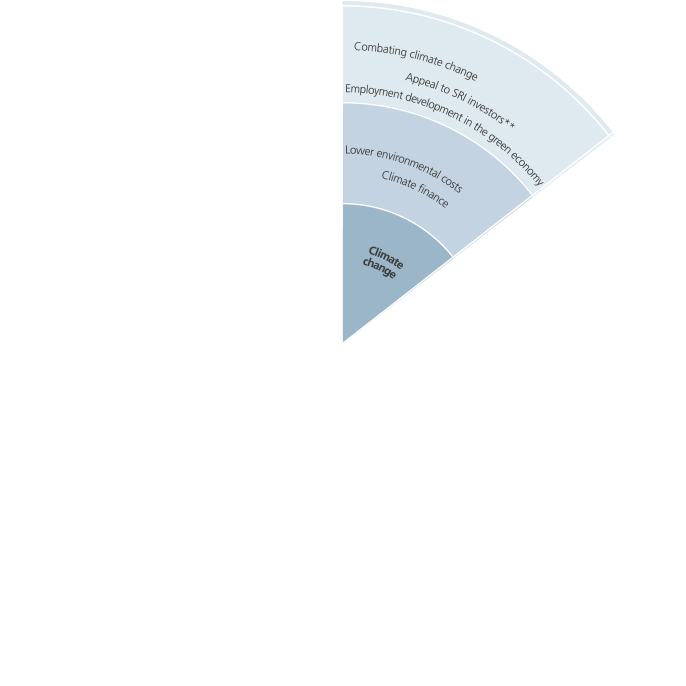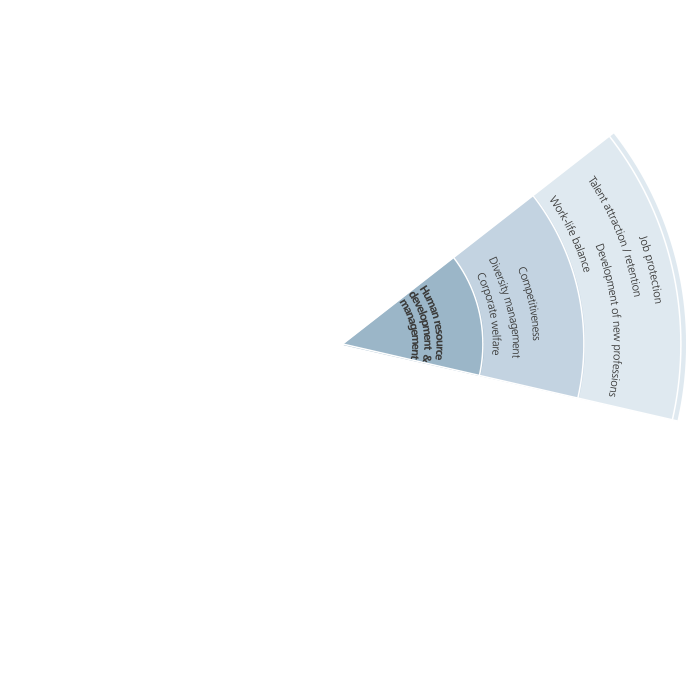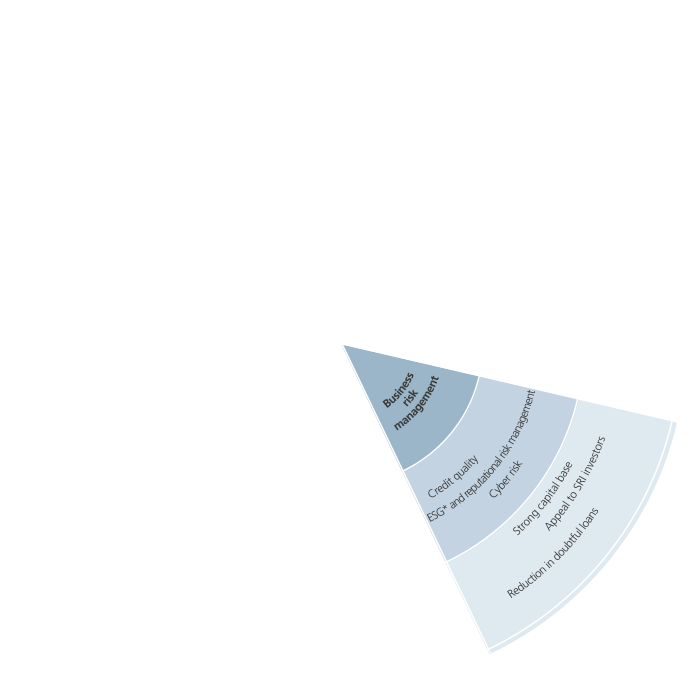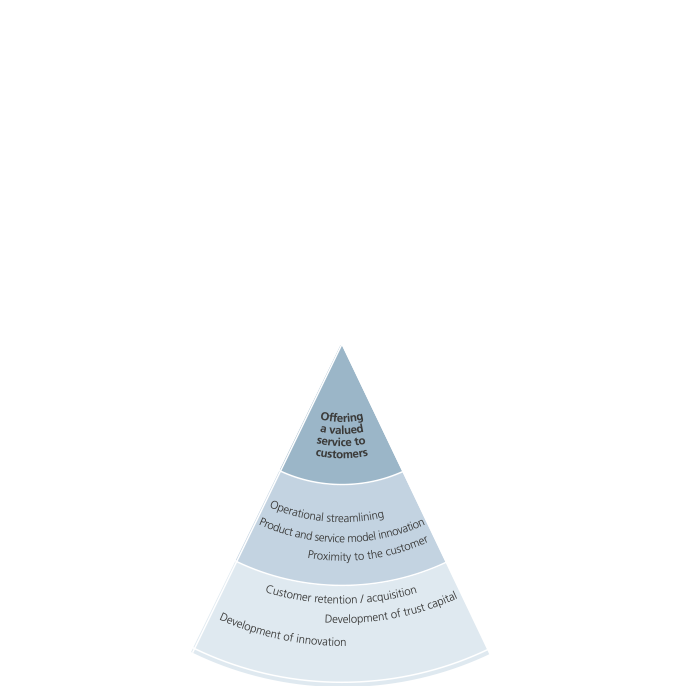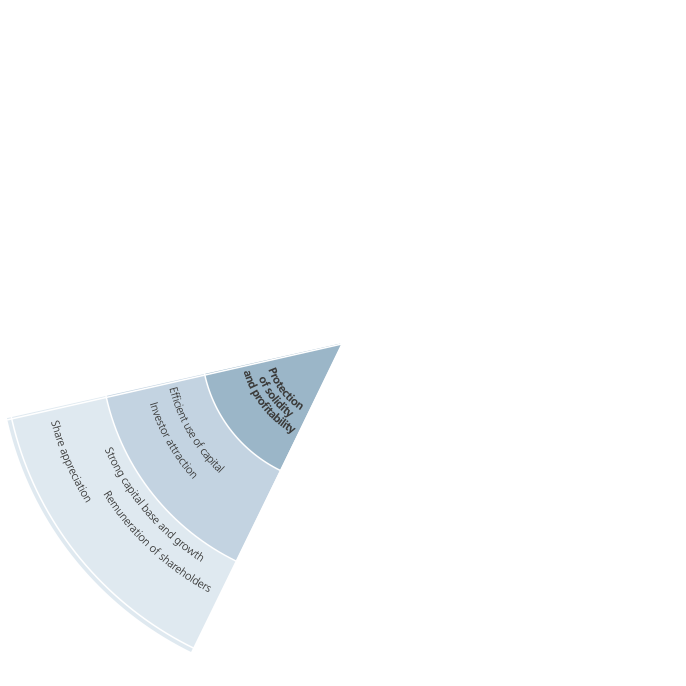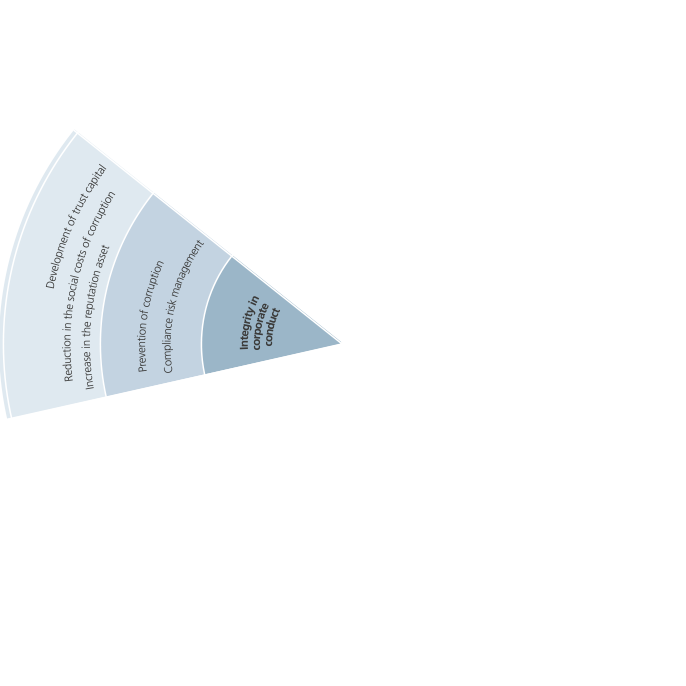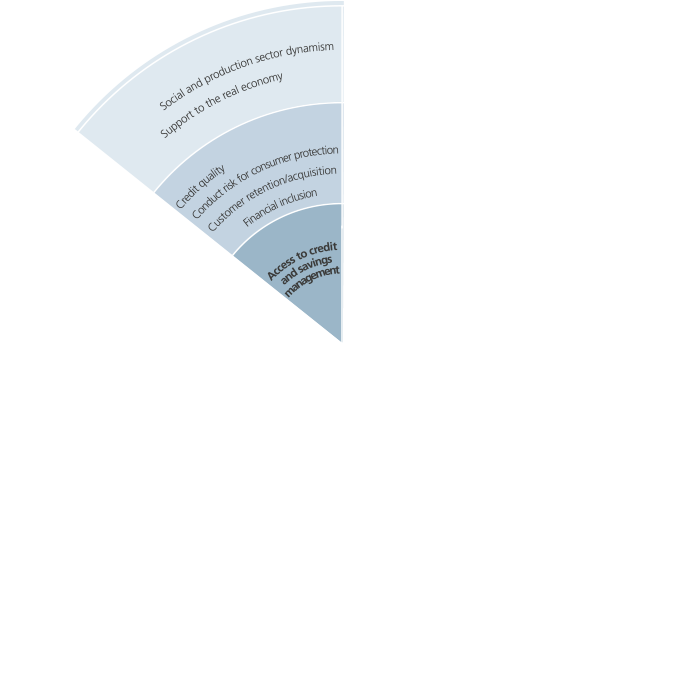 Departments/Functions in charge
Through an integrated system of internal regulations, widely-distributed multichannel communication and effective training at all levels of knowledge and awareness, human resources are supported in their current and future career paths. Trade unions are involved and informed about relevant company projects in a timely fashion and by disseminating information with an approach that goes beyond meeting current regulations and instead targets an overall vision and shared awareness to identify converging solutions. This ongoing dialogue has led to a joint company/trade union "Welfare, Safety and Sustainable Development Committee" being set up, with the aim of developing joint solutions to improve employees' welfare and business productivity.
The Chief Operating Officer is responsible for defining Group Human Resources guidelines and policies. The Human Resources Department has specific responsibility, and comprises the "Personnel Management and Recruitment", "Performance Systems, Remuneration and Labour Costs", "Employment Policies", "Intergroup Mobility" and "Executives and Talent Management" functions, to which "Training, Managerial Development and Managers' School" and "Personnel Administration" functionally report.
Development and reorganisation programmes designed to protect employment and strengthen market competitiveness, also through service and product innovation, were adopted.
The scope of the On Air platform for dedicated actions supporting professional development, motivation and consolidation, was extended.
Intesa Sanpaolo used the new Performer 2.0 appraisal system, which is based on qualitative performance indicators that are more concrete and in tune with the language used by employees. Merit was recognised with the Variable Results Bonus, which is given for the professionalism and commitment shown by all Group personnel in developing the Business Plan according to principles of transparency and inclusion.
Intesa Sanpaolo's approach to promoting diversity continued to focus on inclusion and non-discrimination, targeting in particular personnel management policies and the development of a work/life balance programme.
The promotion of talent and leadership, the consolidation of motivation and a sense of belonging were behind activities carried out prior to planning the "ISP International Talent Programme", which will be developed during 2017. Training was central to transferring expertise and creating a culture based on ongoing training (before, during and after classroom sessions). More than 3.9 million training hours were provided overall (44 training hours per person).
Important company welfare initiatives were taken, including: the continuation of the "Flexible Work" project, involving an increasing number of entities and people throughout the Group; the "Time Bank"; measures for maternity and paternity leave; measures to help staff working in distant locations and with particular personal needs to move closer to their homes.
A single Pension Fund was also set up with defined contributions from the Group, incorporating nearly all equivalent funds, as well as the Healthcare Scheme Fund which provided healthcare cover amounting to more than 140 million euro and reimbursed 200,000 scheme members.
A focus on people encouraged an inclusive and coherent working climate. Climate analysis carried out in the year involved all Group personnel, with the number of participants from professional areas and middle managers in Italy going up compared to 2014, from 51.3% to 55.2% and satisfaction indexes improving (in Italy, this figure stood at 78% compared to 67% in 2014; figures were mainly stable for international areas: 77% in 2016 and 78% in 2014).
Performance indicators and objectives achieved
Indicators
2016 Results
2017 Objectivescumulative value 2014-2017
Personnel expenses
5.3 bn in 2016
15.7 bn cumulative value 2014-2016
~21 bn
Human resources reabsorbed in the professional reallocation
270 in 2016
4,500 cumulative figure 2014-2016
4,500
Training Days and teaching (classroom, mentoring, remote training and Web TV)*
1.3 m in 2016
3.8 m cumulative figure 2014-2016
5 m
Development: Managerial assessments
In Italy 661
For international banks 286
From 2014 to 2016 in Italy 2,882
Career advancement paths for employees to be assigned to coordination duties
Flexible work No. of members
Members of ALI
Services provided by the Healthcare Scheme Fund
Flexible work: more than 5,700 members of staff at 13 Group companies
ALI members: approximately 125,000
Healthcare Scheme Fund: over 200,000 members with over 140 million of contribution provided
Promoting a work/life balance for greater cohesion among people, innovation development and service excellence
* Actual training days provided. Includes training of personnel no longer working at 31/12 of the reporting period.