PLATFORMS FOR BUSINESSES
Intesa Sanpaolo has exploited all the potential of the web to enable Italian companies to build their business and seize new opportunities for development. As early on as 2015, it started partnerships with a large number of entities and digital business matching platforms were made available.
Platform
2016 Results
Tech-Marketplace [i]
A platform developed by Intesa Sanpaolo encouraging interaction between start-ups, tech SMEs and businesses, to match technological innovation demand and supply, in order to promote partnerships, business agreements and acquisitions. On the business side, the platform supports research into technologies and new solutions for business challenges. For start-ups and SMEs delivering technology, it helps search for potential partners in a selected network.
At the end of 2016, the platform had some 5,000 businesses on the demand side, and over 1,200 profiles on the technological supply side comprising start-ups and tech SMEs grouped into about ten different sectors, including energy, software, telecommunications, transport, the food and agricultural industry and fashion.
The platform is co-promoted as part of the agreement "Planning the future. Acceleration, digital transformation, competitiveness" with Confindustria Piccola Industria, the small businesses umbrella of Italy's main association representing manufacturing and service companies in Italy*.
Mercato Metropolitano [i]
This is Intesa Sanpaolo's e-commerce portal, with an online platform promoting the excellence of Italian businesses in the food and agricultural industry. The portal enables Bank clients to showcase their activities on national and international digital markets. Each company has the opportunity to publish multimedia content about its operations. For example, the portal includes the agreement signed with "Movimento Turismo del Vino", the Italian organisation which promotes a wine culture and tourism in main wine-growing areas in Italy, providing expertise for investments targeting the growth and redevelopment of wine estates.
At the end of 2016, an online catalogue was launched with around 3,000 top-quality wines and food products and some travel experiences in Italy. The portal has around 27,000 users and transactions for approximately 200,000 euro were recorded in 2016.
A non-profit solidarity campaign has been running since September, to help the Bank's business customers in the food and wine industry that were affected by the earthquake that affected central Italy in August 2016.
Opportunity Network [i]
Intesa Sanpaolo is the only partner bank of the network in Italy. The network helps companies from any sector and country to share business opportunities in confidence, with company partners selected at an international level. The aim is to promote opportunities for development abroad, attracting investments and identifying new business partners.
The network registers a turnover of around 100 million dollars a day, with companies in 128 countries.
At the end of 2016, more than 3,000 Intesa Sanpaolo business customers were registered (out of a total of 13,000 member companies), with over 5,300 connections registered since the start of the partnership and numerous success stories.
* See also "Financial capital", "Specific support for business growth" page 62.
In 2016, further action was taken to promote Italian products abroad, particularly in the tourist industry.
FAST TRACK FOR START-UPS AND SMEs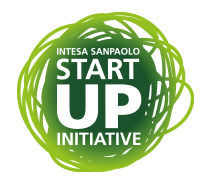 The aim of the Start-Up Initiative [i], which has been a recognised ecosystem player since 2009, is to fast track technological change for international start-ups, bringing together investors and client companies. The development and selection process gives the best start-ups the chance to attend specific events called Arena Meetings, which bring together national and international investors. In 2016, 9 national events took place (social ventures; biotechnologies; healthcare technologies; food and agricultural industry; energy and the environment; fashion and design; digital B2B; smart cities and Industry 4.0) and an international Investor Arena Meeting at the Intesa Sanpaolo Hub in London (Internet of Things & Digital, during the opening of the Innovation Centre London).
In 2016 a total of 105 start-ups were formed, with 70 of these presented to over 1,200 guests, investors (Seed/VC funds and Angel Investors), client companies and players in the innovation ecosystem.
Intesa Sanpaolo also organised a "Techshare" meeting during 2016 with Turin Polytechnic, to promote and fast track innovation supply and demand.
At this meeting, attended by over 100 bank business customers (SMEs), 26 patents were presented and over 300 one-to-one meetings between inventors and companies took place. Many of the SMEs taking part obtained a licence to test patents and develop applications.
In addition, Banco di Napoli, in association with Intesa Sanpaolo Formazione, promoted and organised meetings on Patent Box, the optional system for a lower rate of corporate tax for income deriving from the use of patented inventions.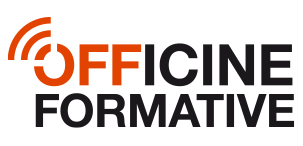 Intesa Sanpaolo, which aims to work with all public and private operators to consolidate overall capacity for growth in Italy, has shared its expertise to help develop job opportunities, above all through investments in training.
In 2016, the Intesa Sanpaolo Group business school continued to provide business expertise for customers working on start-ups or ready to launch on the market. "Officine Formative" [i] delivers educational programmes via the fast track online platform and tutoring for more mature start-ups. During 2016, 5 new e-learning courses were registered and went online, to complete the distance training programme which now offers 12 courses on the OFF platform. A fast-track programme was also launched for 16 start-ups of the Regional Department that monitors southern Italy. In association with the Foundation for Research and Entrepreneurship, a regional programme for start-ups and a national programme for SMEs were set up, focussing on Industry 4.0, with 30 companies involved.
INNOVATIVE FINANCE: ASSESSING THE CREDIT RATING OF START-UPS AND SMEs
To support credit and credit rating operators during the assessment of loan applications for innovative start-ups and SMEs, Intesa Sanpaolo recently introduced DATS, a new tool based on a proprietary algorithm, in its lending rules, for loans guaranteed by the Central Guarantee Fund (Law 662/96). The tech appraisal makes it possible to introduce a suitable model for an initial quality rating of these businesses. This "forward-looking" assessment model for loans is based on the approach taken by Venture capital investors. An innovative tool for new entrepreneurship, DATS is part of the new three-year agreement between Intesa Sanpaolo and Confindustria.